We are in the process of converting our production according to ecological standards. At the moment 20% of the areas are cultivated with certificated bio-coffee.
For those who take part in the credit and commercialization programme the use of substances which are forbidden in agriculture is prohibited.

There is a programme to preserve the umbrageous trees in coffee plantations. 98% of our cultivated areas are sheltered by such shade-giving trees.
Information and making the youth sensitive to the protection of the birds.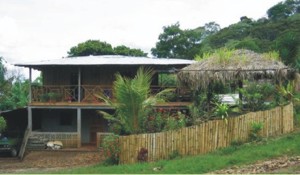 Promoting eco-tourism on two fincas with the main focus on environmental protection.
Activities to improve the stage of the wet-manufacturing process were realized. At the moment a facility to treat the coffee pulpa (shells of the coffee cherries) to produce eco-fertilizer is being built.
Projects of reforestation and for the protection of water springs and nature reserves were initiated.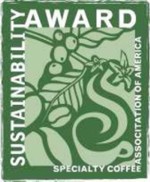 Soppexcca became from the Speciality coffee Association of America for his exemplary work to the protection of the environment and the improvement on the coffee quality the Sustainability Award 2007.
7. Sustainable Protection of the Environment
All Millennium Development Goals